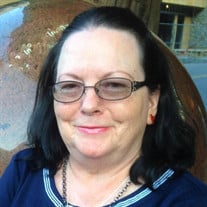 In the late spring of 1969, I was working as a reporter with The Gadsden Times in Gadsden, Alabama. One morning when I came into work, the city editor said he had hired a new proofreader then, moments later, he introduced me to a smallish, bright-eyed, dark-haired, very pretty, nineteen-year-old who gave her name as Audrey Brooks.
"Audrey?" I replied. "That's my mother's name. Why did you come to work at the times?"
"I want to be a writer," she said.
So, over the next four years, Audrey became a respected member of The Gadsden Times newsroom and I saw her at least five days a week. During those years, I knew everything about her life; whether she was sick, her car in the shop, she was fighting with her boyfriend, she was short on money…. whatever. She became like a member of my family.
The editors would send her out for coffee, to answer the phone and to open the mail, but mostly her job was proofreading. Audrey was an excellent proofreader. Every day, when I had to check the newspaper's front-page proof, I always had made sure Audrey was at my side. She could spot a misplaced comma, a misplaced typeface or an improperly headline in the twinkling of an eye.
All the editors loved her, but they were always playing jokes on her. One afternoon, the state editor sent Audrey to the composing room to fetch a left-handed monkey wrench. One morning the city editor put a rubber snake in her desk drawer and, upon discovery, a loud scream went up from Audrey. The executive editor sent out a memo on that one and it never happened again.
All the editors had their pet names for Audrey. The city editor called her "Our little elf." I called her "Tawdry Audrey." The Sports editor called her "Our Miss Brooks." The Sunday editor, an Irishman, called Audrey "Our sweet little elf from the sylvan glades of dear old Ireland."
Audrey would laugh at their playful teasing, but take it all in stride.
During those years, I got to know Audrey's family.
Every winter, her father Auburn would kill a deer and bring it in his pickup truck to The Gadsden Times so I could make a photo and put it in the paper.
In many ways, I was better friends with her younger brother Auburn, also known as "Bubba," than I was Audrey. Before I moved to the newsroom, I worked in the dispatch department at The Times. When I left a vacancy in the department, Auburn was hired as my replacement. Naturally, I would visit the dispatch department to see my old friends. As a result, I became good friends with Auburn.
During the fall and winter of 1969 and 1970, I was the coach of the Gadsden Times basketball team. I formed a team of Gadsden Times employees and we would play other company teams in the gymnasiums in East Gadsden, Attalla and Walnut Park. During those years, Auburn played guard on my basketball team. He wasn't all that good, but he loved to play and we became even closer friends.
Every Christmas, Audrey would bake a huge chocolate cake and bring it into the newsroom. One Christmas, publisher Frank Helderman Sr. asked Audrey to bake a caramel cake just for him. When Audrey brought in the cake, Mr. Helderman came straight over from his office to the newsroom for a slice. Audrey was delighted.
In January of 1973, I left The Times and began working as a reporter with the Birmingham News in Birmingham. When I resigned from The Gadsden Times, I never dreamed I would see or hear tell of "Tawdry Audrey" again. But I never forgot her!
***
Around 2010, I joined Facebook and quickly began reconnecting with many old friends. This included Paul Meloun, who was executive editor at The Gadsden Times during the years I knew Audrey.
One day in March of this year, while I following Paul's comments on a post, I saw a comment from someone named Audrey McCarver. In the post, she announced that she had been a proofreader during Paul's tenure at the Times.
Instantly, I knew it was "Tawdry Audrey."
I sent her a FB message, reintroduced myself and asked what she had been doing over the past 50 years. She said she had been married, raised four children, and was living in Ripley, Mississippi with her husband. I explained I had been a reporter all those years; been a computer tech for a while and was writing novels now.
"You never became a writer?" I asked.
"No. I've been too busy with my family."
She asked about my latest book and I told her about A Quiet Madness, my new book on Edgar Allan Poe. She said she would order it on Amazon.
Four days later, I saw a beautiful review of my book on Amazon and Goodreads. Over the next five months, Audrey would buy, read and review 16 of my books and post glowing reviews on Amazon and Goodreads for each and every one. I was so thankful!
In late July, when I told her I needed a guest columnist for my new website, she was eager to jump in. From the end of July until last week, Audrey wrote a total of thirteen articles for my blog on subjects ranging from Sacred Harp Singing and how to make chicken and dumplings to Alabama's legendary Goat Man and Noccalula Falls.
Early on, I had to do some light editing on her articles, but after the first three or four, she was writing like a pro.
On Monday night, August 22, she posted an article about her father's favorite peanut brittle recipe for the blog and said she would send another piece the following morning about Lester Flatt and Early Scruggs.
As part of that message, she wrote:
"John I, you're brought so much joy into my life these past few months. I've finally realized my dream of becoming as writer."
I told her I enjoyed working with her and was happy to help her. I explained her articles had helped bring traffic to my website.
Then came a stroke out of the blue!
On Tuesday, the following day, just after noon, I received a Facebook message from Liz Sundy Stanford, Audrey's niece in Brewton, Alabama, who told me Audrey had collapsed at her home from a massive brain hemorrhage. She said Audrey was in the North Mississippi Medical Center in Tupelo and I could reach her husband by calling Audrey's cell.
Instantly I called the hospital and spoke with Audrey's husband King.
"She is unresponsive," King said sadly. "Doctors say her injuries are not survivable."
My heart flew into my mouth at his words.
The following morning, on Thursday, Audrey's niece sent me another Facebook message saying Audrey had passed away.
My soul was weeping as I read her words.
My most excellent friend Audrey Elaine Brooks McCarver will be buried in the morning, August 30, 2022, at 9 a.m. local time at the Beech Hill Church of Christ Church in Ashland, Mississippi.
Me, along with thousands of friends, relatives and Facebook followers will sorely miss her!
Thanks for being my friend all these years, Audrey!
Thanks for all of the wonderful memories!
Thanks for the great love of humanity you carried in your heart!!
You were always happiest when you were serving others.
Good-bye, my dear friend!
Link to Audrey's articles – https://johnisaacjones.com/way-down-south/
Link to her obituary – https://www.mcbridefuneralhome.com/obituaries/Audrey-Mccarver/?fbclid=IwAR2YOt9HvrL9NyJNDByPi7NL_PQZ-DYTF_SvZ3R58DnVuHhNsNLi42zpti0#!/Obituary