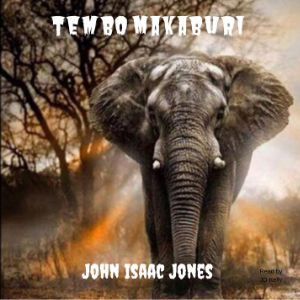 By Tammy Windsor
5 Golden Stars!!!!
In my literary book, Jones can write no wrong! And, this book just proves that fact to me, once again.
In Tembo Makaburi, Jones brings you along on a greedy man's quest for riches and glory as he relentlessly pursues a dying, bull elephant, and his valuable ivory tusks, across the arid, heat of the Serengeti plains. The cold-hearted hunter's avarice knows no bounds, but he is about to learn that, sometimes, revenge is best served in an inadvertent, sweltering tomb of your own making.
By now, I have read so many of Jones' works, that you would think that I would be a little less in awe of his writing, but he STILL continues to impress, surprise and amaze me. He has that rare and unique gift of being able to describe scenery in such rich detail, that you feel like you are standing AMIDST his words. His characters are written with such tangible elements of humanity that you feel like you actually know them, and you grow to love or hate them with such visceral emotion, that it can momentarily take you aback.
This riveting novella is the perfect length for a cozy, lunch time read and is sure to hold your rapt, undivided attention.